St. George Building
The Church has begun construction on the St. George Building, which will include a gym as well as a daycare and many other facilities for child and youth activities. You can view updates, as well as donate, by clicking the button below.
View Updates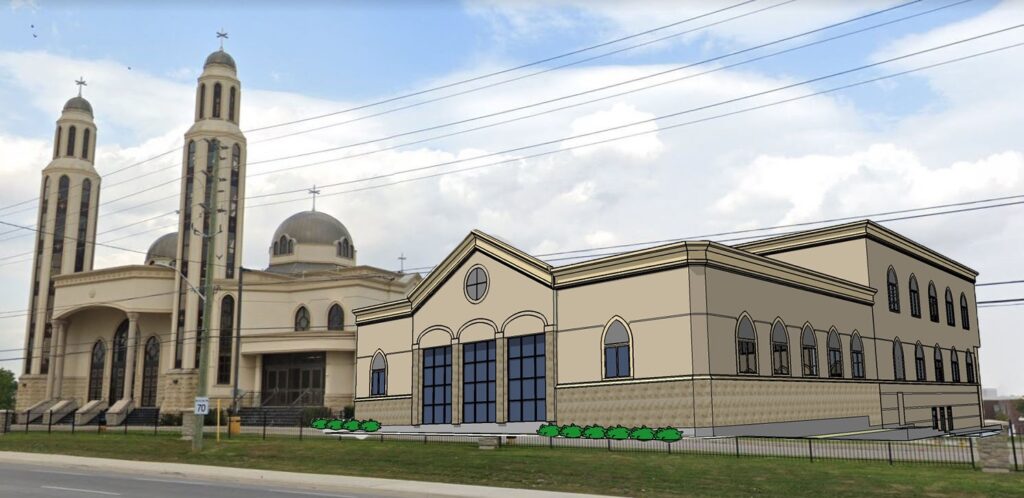 Attending the Divine Liturgy
The Church of Archangel Michael & St. Tekla in Brampton would like to congratulate you on the opening of the Church building for families to attend the Divine Liturgy and partake of the Communion.
While we raise our hands and thank our loving God for His goodness and welcome back the return of our beloved congregation, we are keeping your personal safety as our top priority. For this reason, we have set some guidelines to organize the gathering inside the building.
We urge you to thoroughly read the entire document carefully and adhere to all the points below in order to not put anybody at risk of catching an infection as well as exposing the Church to the possibility of getting locked again. Once you've read the guidelines, you are ready to begin registration!
You can find all the press releases from our diocese here: https://mvwcopts.ca/category/press-release/ Also, there is a letter from church here: Arabic and English All of our services now online, liturgies are streamed to our YouTube page and also available on our website under Live Stream. For all other services, please contact us to get access.
Sayings of The Fathers
The person who has attained to knowledge of his own weakness has reached the summit of humility.
Liturgies
Sunday8:00 AM – 11:00 AM
Wednesday8:00 AM – 10:30 AM
Friday8:00 AM – 10:30 AM
Saturday8:00 AM – 10:30 AM
Services
Sunday SchoolSun. Morning
Hymns Class (Adults)Sun. Afternoon
Hymns Class (Children)Sat. Evening
More can be found on our calendar